Virtual Medical Secretary
We work from our own offices, providing a virtual medical secretarial service to our consultant clients. Even at a distance, our service is entirely equal to a face-to-face provider, saves additional costs and means that you don't need to have a fixed office.
If you don't need full-on practice management or already have your own people who work for you and need The Medical Secretariat to be involved in just a specific part of your private practice or medico-legal practice, then that's fine, too. We are completely flexible. Our medical secretarial, PA and admin service will be tailored to your practice and the support that you need.
Meet our team, who could be your team! We are the focal point of all of the private practices which we work with and will be at the heart of what you do.
Here we are! Come on in and say hello!
---
Sue Wilcox
Senior Medical Secretary, Practice Manager and Director of The Medical Secretariat Limited
T: 0121-242 3299
Email info@med-sec.net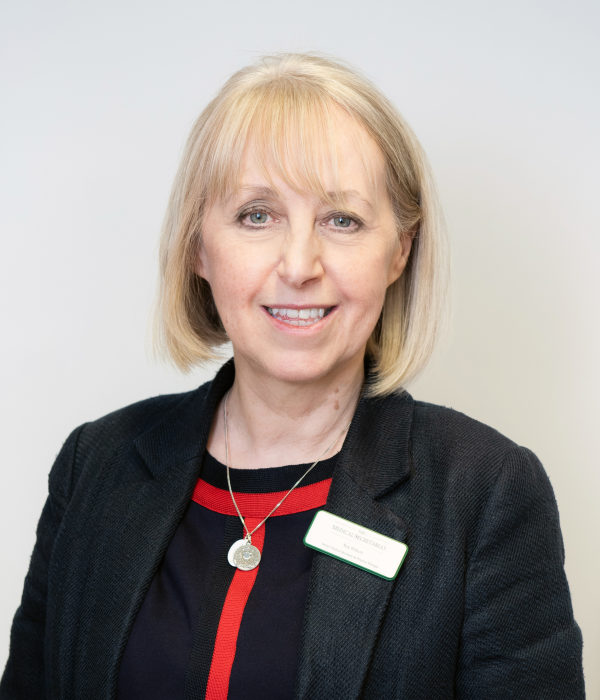 Sue Wilcox is the founder and driving force behind The Medical Secretariat. Sue is a professionally qualified medical secretary who has been working with consultants for more than 40 years. She is a 'proper' medical secretary, trained and highly experienced, who holds the Diploma of the Association of Medical Secretaries, Practice Managers, Administrators and Receptionists (AMSPAR).
Prior to setting up her business in 1991, Sue had a successful career as a medical secretary to surgeons and physicians in NHS and private hospitals in and around Birmingham. During this time, she established her reputation as a hard-working, high-quality medical secretary.
Demand from local consultants, asking for her help with setting up or running their private practices, inspired Sue to leave her post as a hospital-based medical secretary at The Queen Elizabeth Hospital in Birmingham and to set up her own business. This was more than 30 years ago and, since then, Sue has worked with many consultants, assisting them with the development and day-to-day organization of their practices and making a positive contribution to the growth and profitability of the practices she has worked with.
Sue's particular interest lies in practice management and practice development. If required, she will assess all aspects of a consultant's private practice, either clinical or medico-legal, making recommendations for restructuring or refining systems and implementing changes and improvements with the aim of making a practice run more efficiently and more profitably. In addition, Sue also enjoys business development and marketing, working with her consultants to promote and grow their practices.
Sue has been working with doctors in private practice for many years and wants to help you! Get in touch – she would love to speak to you to discuss what she can do for you and for your private practice.
---
Peter Wilcox
Medico-Legal Administrator and Operations Manager
T: 0121-242 3299
Email peter@med-sec.net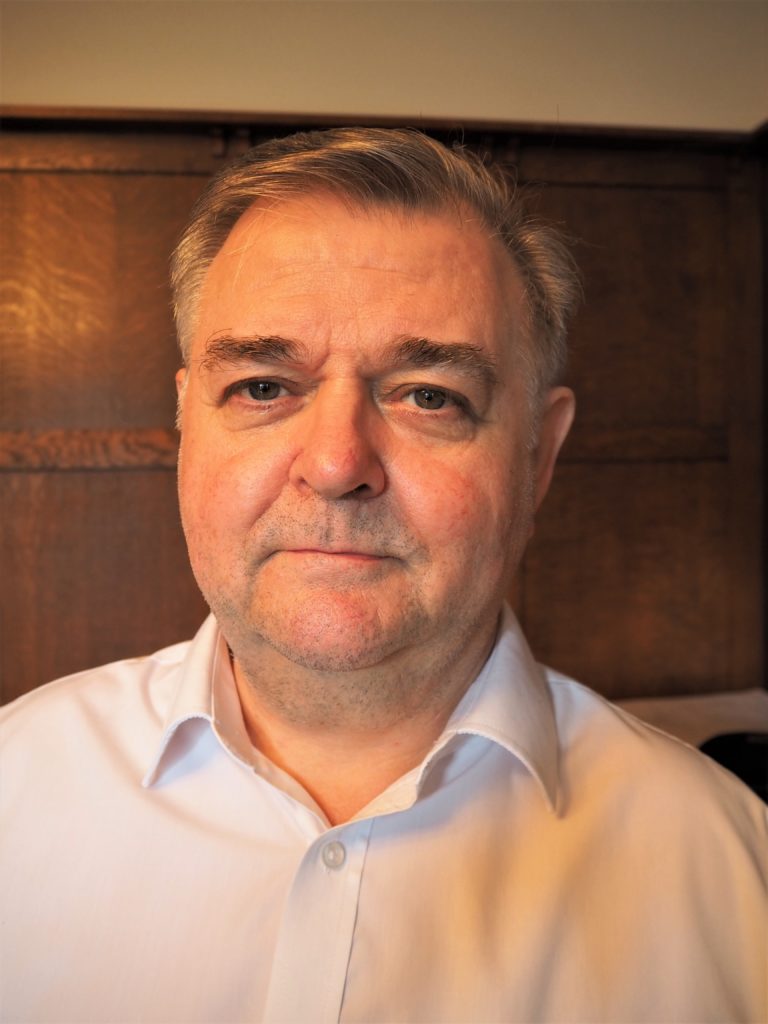 Peter obtained a Higher National Diploma (HND) in Business Studies (Finance) from North Worcestershire College, Bromsgrove, in 1982. Following this, he had a long, successful career in road transport management and logistics working for BRS holding various positions such as National Accounts Manager, Site Operations Manager and Contracts Manager at several Branches in the West and East Midlands.
He made a major change of direction in his professional life in 2001, deciding to move into healthcare. He worked first in the community as a District Nurse Team Administrator in South Birmingham. He then worked for 4 years at the former Birmingham Nuffield Hospital in customer services/GP liaison. During this time, he organised the PGA presentations, working with consultants to showcase their skills to local GPs and informing local GPs of new services available at the hospital.
Peter then moved to the Royal Orthopaedic Hospital NHS Foundation Trust where he was their private patient officer for 7 years. He was brought in to develop private patient facilities and encourage the consultant surgeons to support the Trust. His duties involved liaison with patients and insurance companies, preparation of fixed price quotations, and pre-authorisation of treatment. The private facility became very active with international patients, and Peter's role would not only involve financial aspects of treatment, but developed to become instrumental in working with Embassies to advise on Visa applications and documentation for patients planning to visit the UK.
He joined Sue at The Medical Secretariat Limited in 2012 and looks after the medico-legal practices with which they are involved. He is also operations manager for the company, assisting Sue with the strategic development of their business and ensuring that all of the legal obligations for running a business are met.
---
Ruth Goldingay
Medical PA
T: 0121-242 3299
Email: admin@med-sec.net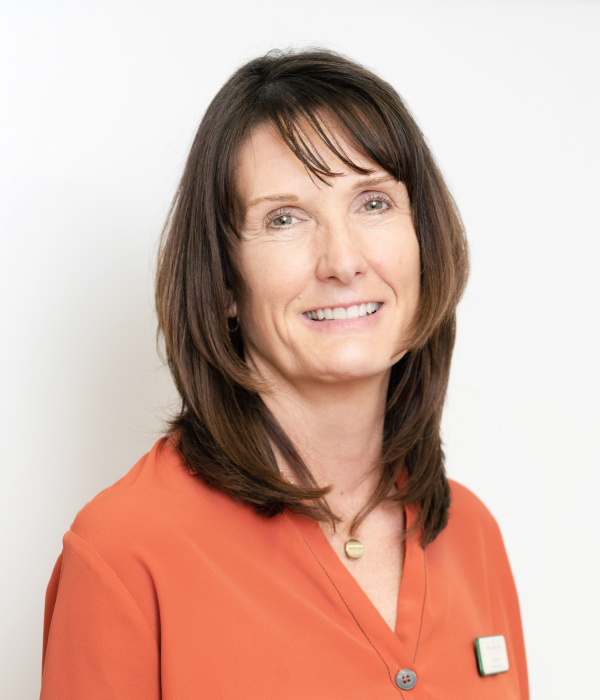 Ruth Goldingay is a major asset to The Medical Secretariat. She has been with us for 9 years. Ruth brings with her many skills and experience which she has acquired during a long career with one of the major banks where she worked for 19 years as a business manager's assistant. This was followed by a further 6 years with a local accountancy firm in South Birmingham.
Ruth is incredibly well-organised with a huge capacity for work. She is professional and diplomatic, an excellent communicator, thorough, with an eye for detail. She is a reliable and motivated team player with the confidence and ability to work on her own initiative.
Ruth looks after one of our large and highest profile practices. She is the first point of contact for patients and is very much 'front of house' for the consultants. Patients like and trust Ruth, and so do our consultants. Ruth has cheerfully accepted the added responsibility of a more central role as Medical PA to our vascular surgeons, working closely with the consultants and their patients, and making a huge contribution to the success and growth of their practice.
Ruth delivers exceptional service and is a superb representative for The Medical Secretariat and its values.
---
Jonathan Wilcox
Medical Transcriber and Performance and Planning Manager
T: 0121-242 3299
Email: dictation@med-sec.net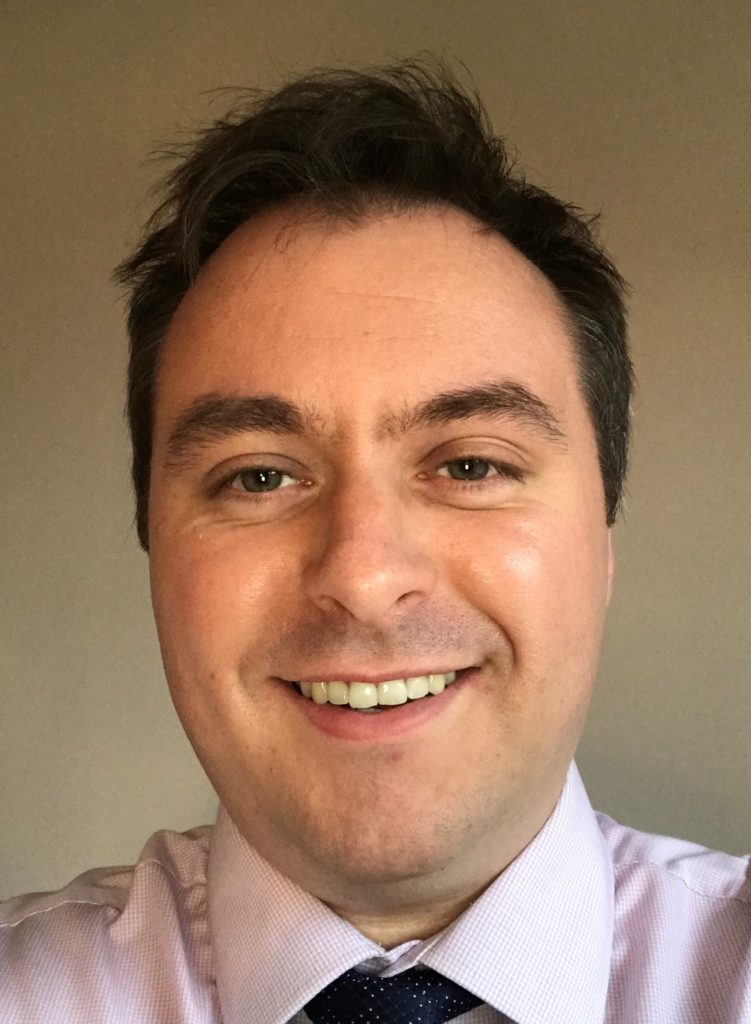 Jonathan has a background in the railway industry, but began a sabbatical in 2016 to join The Medical Secretariat as a medical transcriber and enjoyed it so much that he is still here! He has recently obtained his Level 1 AMSPAR certificate in Medical Terminology.
Jonathan transcribes the medical reports for our paediatric and psychiatry consultants. Jonathan is very popular with the consultants he looks after on behalf of The Medical Secretariat and prides himself on providing an attentive and professional service. His consultants value his reliability and eye for detail together with the speed and quality of his work. This has enabled all Jonathan's consultants to develop and grow their own practices and to take on more work because they know they can depend on him to adapt and meet the challenge of their increased workloads.
Jonathan has a second string to his bow and is involved in performance and planning for The Medical Secretariat. His professional degree in Transport Management and experience from his work within the railway industry has enabled him to design and implement systems to make some of our own in-house administration and billing processes much more efficient. He also provides us with statistics and information about the performance of our own business and our team to ensure that we are working efficiently and effectively and giving our consultants a high quality service which is value for money.
---
Kelly Hall
Administrative Assistant
T: 0121-242 3299
Email: support@med-sec.net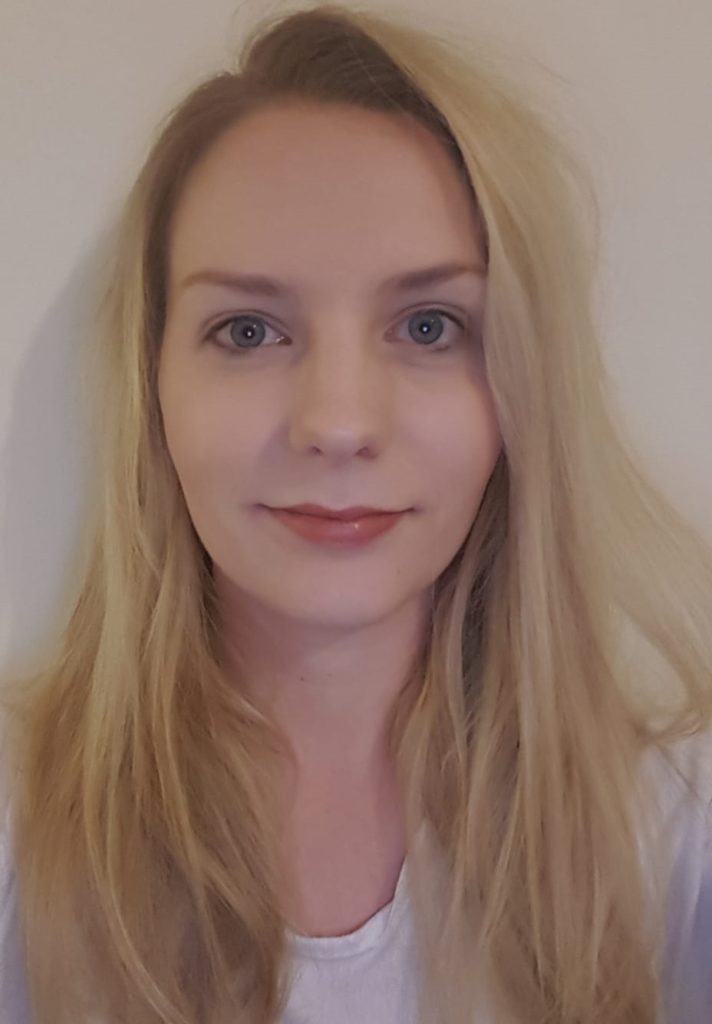 Kelly joined The Medical Secretariat Limited at the start of 2020. She takes a keen interest in the work that we do.
She has a background in financial administration and, more recently, in healthcare, where she was employed as an administrator in Dermatology Clinics across the UK. Kelly now handles the private practice of our consultant cardiologist. She has handled his transfer to a new cloud-based practice management system herself, and deals with all aspects of running his practice.
Kelly has a quick and efficient use of all the IT equipment and programs and tries to think of ways in which we can make some of our processes quicker and more efficient. Her organisational skills and eye for detail have helped her to make a success of her role so far.
Her background in healthcare was on a face-to-face basis within Clinics, and Kelly has been resourceful in using those communication skills to provide a similar patient experience over the phone, using the knowledge she has gained during her time with The Medical Secretariat to assist patients of all of the consultants that we work with.
Kelly has a great love of learning and has a degree in English Literature. She has already completed her Level 1 AMSPAR Medical Terminology and Level 2 AMSPAR Medical Terminology course (passed with Distinction!) whilst working with us at The Medical Secretariat Limited.
---
Teri Handford
Private Patient Coordinator
T: 0121-242 3299
Email: hub@med-sec.net
Teri joined The Medical Secretariat in November 2022, making her the newest member of our team.
Teri has considerable experience in administration and serviced office work, and has also worked within the NHS. Through this, she has developed strong skills in communication, organisation, and has a methodical way of working which ensures she provides a very high standard of work to our consultants.
She is highly motivated and always keen to learn new skills and expand her medical knowledge. Teri is currently providing administrative support to three of our ENT consultants and their patients.
Teri hopes to obtain her Level 1 and 2 AMSPAR Medical Terminology qualifications during 2023, and is building her skills and knowledge to enable her to take on a full medical secretarial role with us in the future.
---
We've got a great team and it's our mission to provide high quality bespoke medical secretarial, medical PA and admin services to surgeons and physicians in private clinical and medico-legal practice.

We'd love to share our expertise with you! Get in touch and find out how.